Active Full-range Speaker
Equipped with: 12" Woofer and 1.5" compression driver

Power: 1000 W peak, 250 W continuous power

Class D amplifier

Built-in DSP with Display

Dispersion angle: 90° x 60°

Frequency range: 55 - 20,000 Hz

Maximum level: 125 dB

2 Microphone / line XLR / jack combo inputs

XLR output

Polypropylene plastic housing

Dimensions (H x W x D): 610 x 356 x 356 mm

Weight: 15.6 kg

Suitable case: Article number 329285 (not included)
Suitable protective cover: Article number 318856 (not included)
Available since
April 2013
Power rate (manufacturer's information)
1000 W
Midtone Driver in Inch
none
Frequency range (-3dB) from
65 Hz
Frequency range (-3dB) to
18000 Hz
Frequency range (-10dB) from
50 Hz
Frequency range (-10dB) to
20000 Hz
A price-buster among full-range speakers
The ZLX 12P is a multifunctional speaker with a 12" woofer. For years, this model has been renowned among versatile speakers. The ZLX 12P can be used both as a front-of-house speaker in a club and as a monitor on stage. Two qualities in particular make it outstanding for its price. Firstly, it has an integrated DSP. Since the EV ZLX 12P can adapt its sound to different requirements, it is equally suitable for use as a stage monitor for a band or as a public address system at an events centre. Secondly, the speaker is relatively light, and its three handles mean that one or two people can easily carry it into and out of the venue. With its optional matching protective cover, the ZLX 12P is packed and ready for touring.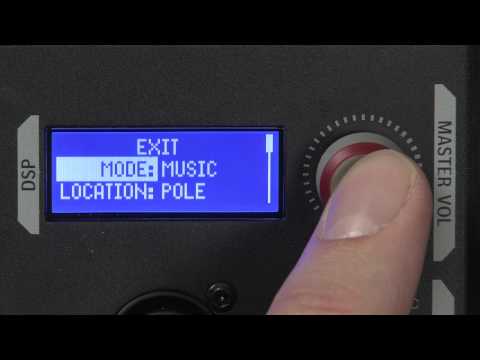 Both for music and speech
The EV ZLX 12P features a 12" woofer and a 1.5" compression driver. It is suited to full-range applications and can easily be placed on the floor or on a stand. The sound is warm and unobtrusive and the high frequencies pleasantly smooth. In addition, the speaker can be used as a top unit in combination with a subwoofer. Thanks to its angled monitor position, it also provides great targeted sound for bands on stage. The signal from the mixing console is sent straight to the two combined jack and XLR inputs, which can be adjusted separately. The sound can also be relayed to additional speakers via the XLR output. Once the speaker is powered, the DSP provides numerous options for optimising the sound. Whether for music or speech, with or without an additional subwoofer, as a monitor or front-of-house speaker – the EV ZLX 12P has it all covered.
For an audience or a band
The ZLX 12P from Electro-Voice can function both as a monitor and as a full-range speaker. One speaker used on its own can reach around 100 people, while two used in a stereo setup can reach 150. Entertainers, mobile DJs and bands with acoustic instruments all benefit from a flexible speaker of proven quality. For operators of small venues, the speaker provides a self-contained PA system. Speakers at events can plug a microphone directly into one of its inputs when giving product presentations. Those requiring a second input for music in mono will appreciate the separately adjustable volume control, which enables the desired sound to be achieved without the need for an external console. The EV ZLX 12P's scope for expansion does not end there, however. Suitable subwoofers are also available as an option for rock bands looking to add more bass power to their sound. And finally, the integrated DSP means that the settings can be quickly optimised for the respective application.
About Electro-Voice
Electro-Voice was founded in 1927 and has been dedicated to building sound reinforcement systems and microphones since the 1930s. The firm, originally based in Indiana, USA, is considered one of the industry pioneers and has developed many new technologies still in use today. For example, their hum-cancelling coil was not only a milestone for microphone construction, but also was at the origin of the humbucker pickups still used in many guitars. In the long history of the company, Electro-Voice has constantly expanded its offer and today sells a wide range of products for sound reinforcement tasks from entry to professional levels.
An event room and its PA
Just imagine that a new PA is needed for a multifunctional stage and that the system needs to do more than just reach the 100 seats in the hall. The space is often rented by bands to record music videos, debates are regularly filmed and streamed, and sporting events occasionally need voice and music amplification as well. Two EV ZLX 12Ps placed on speaker stands to the left and right of the stage will provide uniform audibility for the entire hall. The outputs of the in-house mixing console are sent straight to the inputs of the two speakers, which in turn are connected to the power supply. For video shoots, the speakers are simply placed on the stage. To provide adequate amplification for rock bands, we recommend adding the matching ELX 118P subwoofers, whose settings are also optimised by the DSP chip.
This is what customers who viewed this product bought