Rode TF-5 B-Stock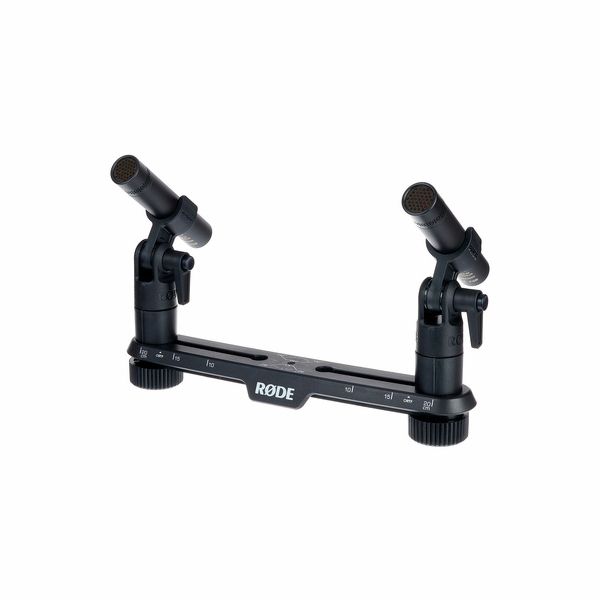 Please activate your javascript. You're currently missing out on our lovely designed product gallery and its useful features (zoom into the very last pixel of each picture, 360 view, videos and more). We wouldn't miss them for the world.
B-Stock with Full Warranty
Return that may have slight traces of use.
Small Diaphragm Stereo Microphone Set
2 Hand-selected condenser microphones

Gold-coated 1/2" cardioid capsules

Matte-black and scratch-resistant metal housing

Frequency response: 20 - 20,000 Hz

Max. sound pressure level: 135 dB SPL (1kHz @ 1% THD)

Inherent-noise: 14 dBA

Sensitivity: 35 mV

Power supply: 48 V phantom power (7 mA)

Dimensions of a microphone (L x Ø): 89.7 x 20 mm

Weight of one microphone: 114 g

Incl. 2 stand clamps, 2 foam windscreens and stereo rail SB20
available since
June 2019
Plus 277 AED
shipping
The price in AED is a guideline price only!
Since we ship from Germany, additional costs through taxes and customs may be incurred
Accessories & matching items