Fret alignment – with PLEK
We wanted a machine with the best tools available to offer personalised set-ups for electric and acoustic guitars and basses - we found it in the computer controlled PLEK machine, which measures and processes under full string tension (just like real playing conditions), and gives perfect alignment of frets and saddle, as well as correcting string positions. The PLEK machine can often save you from the costly and time consuming process of having your instrument completely re-fretted.
Along with sound, good playability is probably the most important criteria when choosing a new instrument - but after time it may not play so well. The most common problems are worn-out frets, an uneven saddle or fretboard, or poor adjustment of neck relief and string height. Our Guitar Service Team is here to help, armed with their PLEK machine and based in our state-of-the-art Service Centre.
PLEK service levels
Plek Standard
Plek Premium
Fret polishing
Fretboard alignment
Refretting
Neck measurement
Fret alignment
Trussrod adjustment
String action & intonation adjustment
Features

Grooves in the frets are milled out and the fret edges are filed and adjusted.

If the fret is too worn and it cannot be milled, the fret will be replaced. If the fretboard is too warped it will be refretted.

Fret replacement

Nickel silver vs. stainless steel

Most guitars have nickel silver frets. If your guitar has never been refretted, it will most likely have nickel silver frets. In case you are uncertain, please call our guitar department: +49-9546-9223-20

Fret type

Nickel silver vs. stainless steel

Stainless steel frets have higher density, so wear and tear is considerably lower. Nickel silver is a softer metal and said to have a warmer sound.
277 AED shipping costs
The prices shown exclude VAT
This is how we Plek your instrument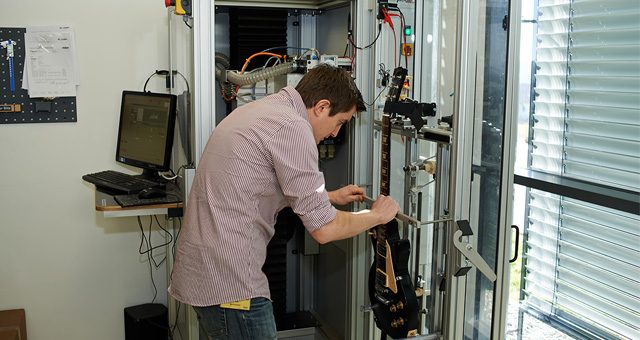 PLEK is a computer controlled system to measure and adjust instruments - aligning frets and checking that neck curvature and string action match individual preferences.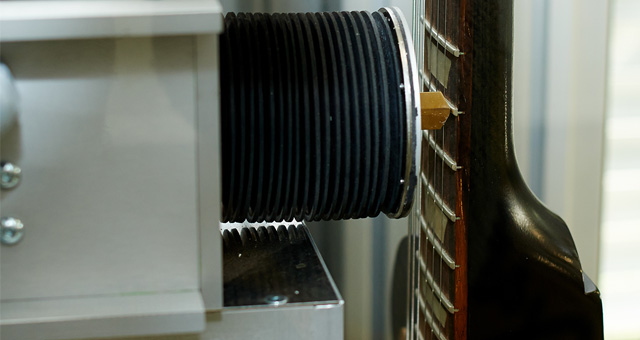 The probe measures the neck and frets of the instrument under full string tension (i.e. under real playing conditions) and from this, creates a profile.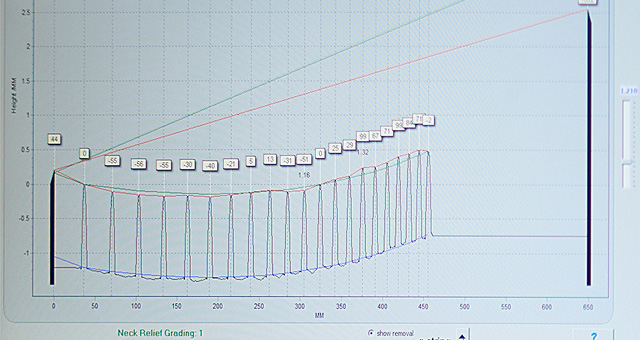 The PLEK machine produces an evaluation from the probe in graphical form: here you can see the difference between the ideal curve (green) and the actual position of the string (red) above each fret.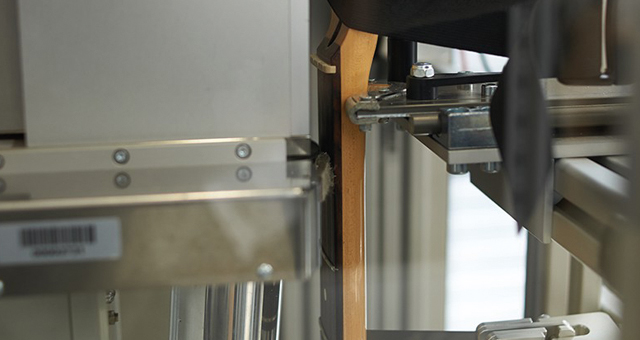 The computerised machine mills the frets with a precision of 1/100 millimetre to the desired height. Intonation problems are eliminated unless they result from a string action which is too high.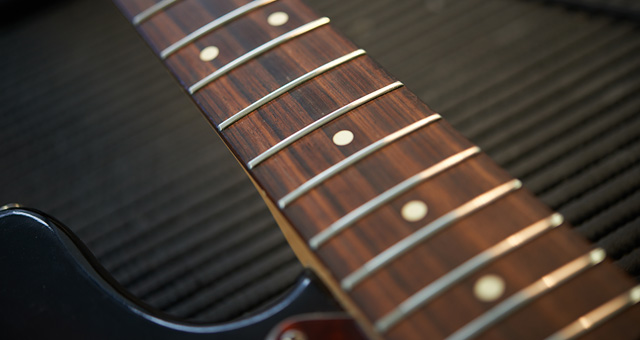 The result can be seen and heard: strings will not buzz against the fret.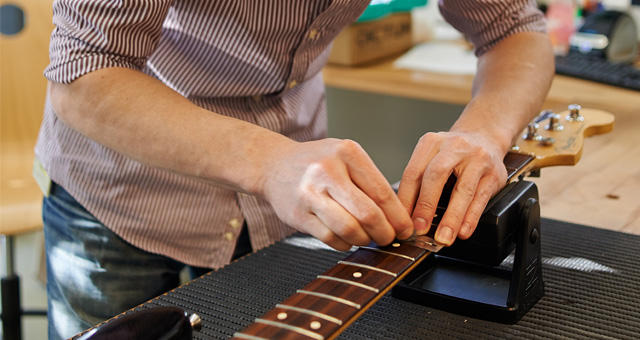 Before the instrument is returned back to you, our guitar team polishes the frets, and adjusts the intonation and string height to your desired settings.
Which instruments can be PLEK'd?
The PLEK machine is suitable for every plucked instrument with metal frets which can be adjusted individually. In addition to electric and acoustic guitars and basses, it works with mandolins, 6-stringed banjos and resonator guitars.
The optimal string action
"As low as possible, but without any string noise": this request is common to most guitarists. But since every guitarist has his or her own playing style, the optimal string action can be very different from one job to another. The PLEK machine recognises and fixes the unevenness in each fret with a tolerance of 0,01mm, so the string will not make any noise with low settings or kill the tone. In close consultation with you, our team will optimise the action and playability of your instrument.
Is it worth it?
The value of your instrument is not determined purely by the purchase price. An instrument cherished for many years can be brought back to life, and even a new instrument can be improved with the help of our PLEK service. If the instrument sounds good, the hardware is solid and above all, if you love playing your instrument, you should send it here to be PLEK'd!
What's the best way to deliver your instrument to Thomann?
You can send it by post or a courier of your choice. It's important you inform us before shipping your instrument so we can make the necessary arrangements to receive it.

Shipping advice: loosen the string tension on the instrument and pack it very carefully in its case (ideally a hard case). Please make sure that loose parts (e.g. a loose bridge) are not inside the main compartment of the case. Surround the headstock with a soft material like newspaper or foam and put the case inside a suitable box.
How long does it take to get your instrument back?
Usually, our team needs 3 working days (plus shipping time) to PLEK the instrument and achieve the desired set-up.
This is how you can reach us