Professional 2-Way Stereo dynamic In-ear Earphones
Two balanced Armature drivers

Each with a tweeter and a woofer for a detailed, balanced sound

Suitable for in-ear monitoring as well as MP3 player

In-ear

Sound Isolating Design shields up to 90% of the ambient noise

Detachable Kevlar-reinforced cable, rotatable 360??° on the gold-plated plug-in contact

Cable on ear is wire reinforced

Transparent cable and housing

Impedance: 20 Ohm

Sensitivity: 109 dB SPL/mW

Frequency range: 20 - 19.000 Hz

Cable length: 162 cm

Colour: Transparent

Includes transport case, foam and silicone ear tips in 3 sizes (S, M, L) as well as triple flange ear tips
Optional accessories:
Note: According to current EU regulations on volume control, this product is intended for professional use only and must not be used in the consumer sector
available since
August 2010
Application
Singer, Guitar
Usable with Otoplastic
Elacin + Adaptor
Adaptor for Ear Protection
187380
Professional in-ear monitors from a renowned manufacturer
The SE425-CL in-ear monitors from Shure offer precise monitoring. Their clear highs and powerful bass will please discerning sound lovers, and the dual drivers deliver a responsive sound to professionals. Visually, the in-ears have a discrete appearance thanks to their use of transparent materials. They are worn in the ear and are ready to use immediately after unpacking (an ear mould does not have to be made). The specially developed Sound Isolating™ technology effectively blocks ambient noise. The sound is natural and the design compact. Various ear piece sizes made of different materials are included in the scope of delivery and offer wearing comfort for all ear types.
With Sound Isolating technology
In-ear monitoring with the SE425-CL monitors offers a responsive sound whether wirelessly or with a cable. Two dual high-definition drivers create a balanced sound. The sensitivity is 109 dB. The rich sound is enhanced by the attenuation of ambient noise. Thanks to Sound Isolating™ technology, the sound level from bandmates is reduced by up to 37 dB. The scope of delivery includes the in-ear monitors in a handy carrying case, a detachable 162 cm cable with a connector that can be rotated through 360°, an adapter from 3.5 to 6.3 mm jack, and a fit kit with ear pieces made of various materials in different sizes and shapes.
Monitoring for refined ears
The SE425-CL in-ear monitors from Shure offer professionals and demanding musicians an excellent on-stage sound. The set has an impedance of 22 ohms and operates in a frequency range of 20 Hz to 19 kHz. Weighing a net 30 grams, the SE425-CL is ideal for musicians - from singers to drummers - who are looking for a comfortable fit during long sessions and festival nights. Just as important as a strong sound is the fit offered by the earphones. An extensive range of foam and silicone ear pieces in various shapes and sizes, including triple-flanged tips, ensures an optimum fit. And yes, of course you can continue to use the SE425-CL on the tour bus after the show for private music enjoyment.
About Shure
The American company Shure began developing microphones during the early 1930s and is one of the pioneers of the audio engineering sector. Models such as the 55 Unidyne - known to many as the "Elvis microphone" - and the SM57 and SM58 which appeared in the mid-1960s are still ubiquitous in live sound production today. They enjoy cult status among musicians and technicians alike. In the 1990s, Shure introduced the first wireless microphones and in-ear monitoring systems and became a market leader in this field. In addition to microphones, Shure offers a wide range of earphones and headphones for studio and live use, as well as various accessories.
Precise monitor sound in a mini case
A musician with SE425-CL in-ears travels light. Alongside a transmitter, the practical earphone case fits into the smallest of pockets. The in-ears are simply plugged into the audio output of the receiver or stagebox, and they are ready for use. The mouldable wireform cable offers excellent wearing comfort. An MMCX connector with a locking mechanism allows flexible rotation of the cable until the best position is found. If you want to have a touch of live feeling in addition to the usual monitor mix, you can set up an atmo mic whose sound is mixed only with the monitor mixes. The wire reinforcement of the cables on the in-ears themselves ensures their durability during tough everyday stage use. Shure offers a two-year warranty on the SE425-CL. However, if the cable needs to be replaced, it can be easily swapped out.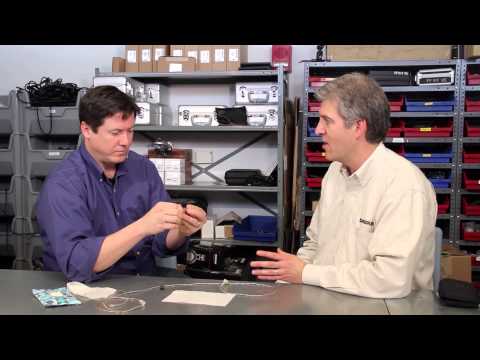 This is what customers who viewed this product bought